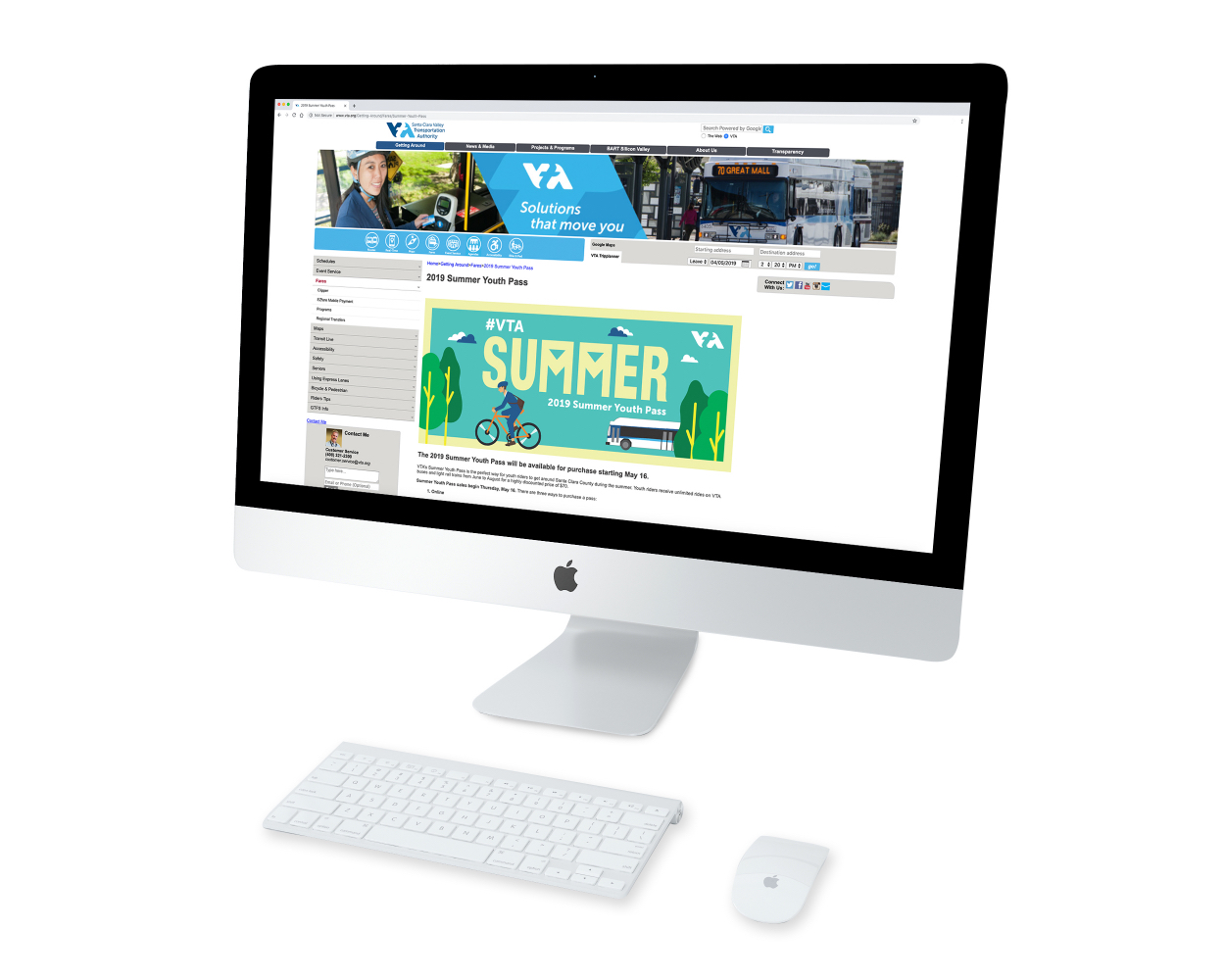 Project Intro
Summer Youth Pass is a fare pass for youth 18 and under to enjoy unlimited rides on VTA buses and light rail from June to August. With the pass, parents are free from driving their children, but instead give them a safe and reliable rides with VTA. The pass also comes with specials offers from VTA partners to make the summer extra fun such as California's Great America, Nox Cookies, Pizza My Heart, and Cream.
Role
Design a multiple different concepts of the Summer Youth Pass that are fun, bright, colorful, and eye-catching with the target audience in mind which are children(10-18 years old) and their parents(30-50 years old).
Skills
Proficient in using Adobe Illustrator to design the graphics that are effective in spreading VTA's message, easy to understand, and pleasing to the eye. Communicate with the marketing department to further understand the project. Be able to manage times for multiple projects.