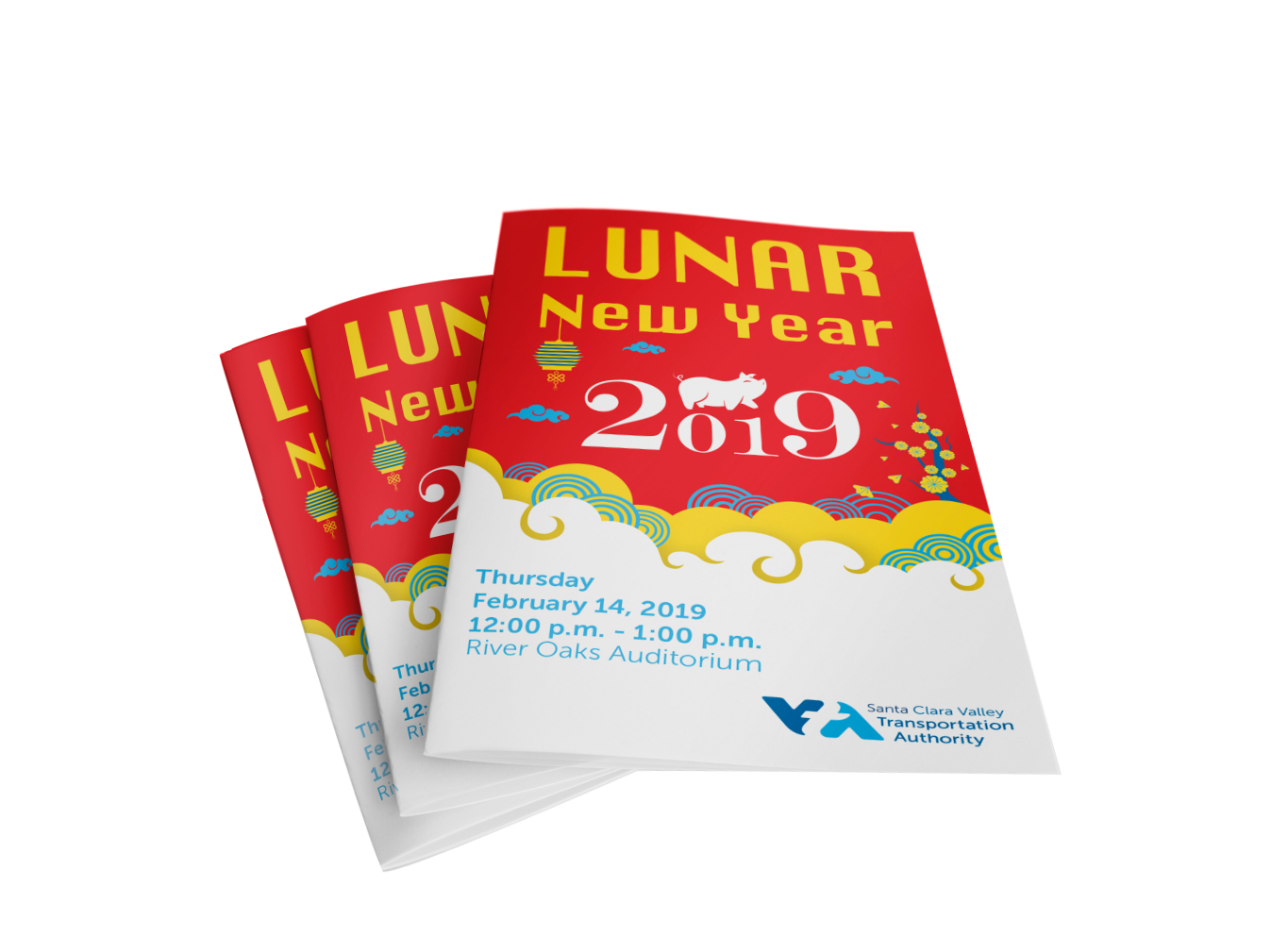 Project Intro
Lunar New Year Program is an internal event that VTA create to celebrate Lunar New Year. There are two speakers and a lion dance during the event.
Role
Design a bi-folded brochure and a poster with graphics that is related to lunar new year. Also, the design should follow the template that already have been used in the previous year.
Skills
Creatively using Adobe Illustrator to design fun, bright, and eye-catching graphics. Understand typography and layout to effectively display texts.